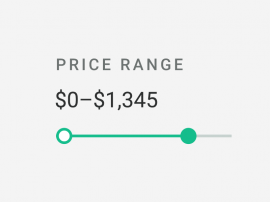 List product prices, images, and other details with the BePro Listings WordPress plugin. This highly configurable and FREE plugin will quickly help you to get started with an easy installation wizard
Use your existing website theme or one of ours. This plugin will allow you to add your products and allow front end visitors to search and filter through the options. The listed options will feature various information about your products. Once users choose to see details, they can choose to go to a details page where extensive information including price can be listed

HOW TO START
To start, you simply download the plugin for free from wordpress.org. You can do that from the plugins page of your WordPress admin panel. The plugin walks you through an installation wizard where you select the features that work best for your store or business. Once installed, you will be presented with a sample listing which you can edit or delete.
BEST PRODUCT CATALOG PLUGIN
The BePro Listings plugin comes with a lot of features which can all be toggled and or configured. Showcase contact info, images, categories, details, and of course price. In addition, if your products have a geographic component, you can also showcase your products on a map. If you ever choose to accept money through this setup, we also offer several payment options including paypal for free.
You can also extend this plugin with, Form Builders, contact forms, and lots of other features. BePro Listings has over 20 addons for you to consider. Our development and support team are here you help you get started.
CONCLUSION
Setup a product listings website is easy with the BePro Listings plugin. Regardless of the type of product you plan on listing, this plugin can be customized to fit your needs. Showcase important information and make it searchable with the BePro Listings plugin today.
Date:
Product Picker Plugin
was last modified:
March 4th, 2019
by