What's your main source of guests in your short-term rental (STR) business? Are you dependent on Airbnb alone like most other STR owners? Well, you might think "since it's bringing me sufficient profits, why should I use other platforms?" But somewhere along the way, you may have heard that depending solely on Airbnb for your STR business is a bad idea. You may even be wondering why.
In this article, we'll explore some of the reasons why relying on Airbnb alone can be harmful to your STR business. We'll also offer some advice on how you can diversify your revenue streams and create a more sustainable STR business.
What is Short Term Rental?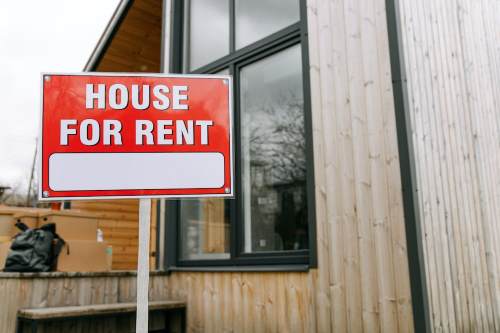 Short-term rental, popularly termed as STR, is a type of lodging where the guest rents a furnished apartment, home, or room for a short period, typically shorter than 30 days.
The popularity of STRs has skyrocketed in recent years as more and more people are discovering the benefits of this type of accommodation. This was largely propelled by the advent of Airbnb as both young and old turned to the platform to get more affordable stays.
Statistics show that Airbnb has about 2.9 million hosts worldwide and every month, 14,000 more join the platform. That shows you how popular it is among both guests and STR owners. But is it the only way to earn a steady revenue stream? Despite looking way more lucrative now, it has the potential to ruin your business entirely.
Is It Worth Fully Relying on Airbnb for Your STR Business In 2022?
Owners who are exclusively relying on Airbnb to rent their properties are missing out on a large chunk of potential guests. Not just that, there are other potential harms that Airbnb expose your business to. Let's look at why depending on Airbnb alone isn't the best strategy for a highly profitable STR business.
You're at the Mercy of Airbnb's Ever-Changing Rules
You're a property rental owner who's been relying solely on Airbnb to fill your vacancies. Great decision, right? After all, Airbnb is the biggest and most popular short-term rental platform in the world.
But what happens when Airbnb makes a change to its rules that doesn't benefit you? What if they decide to start charging higher host fees? Or what if they institute a new rule that prohibits you from renting out your property for more than 30 days at a time? Such policy changes are already happening since April 2022, and it's obvious that hosts are affected.
Simply put; you're at the mercy of Airbnb's ever-changing rules. And if they make a change that doesn't work in your favor, it could mean a significant loss in revenue for your business.
You Could Get Booted Off the Platform at Any Time
The thing about Airbnb is that they can boot you off the platform at any time, and then you're SOL. I've seen it happen to a lot of people—they build up their business on Airbnb, and then one bad review or one dispute with a guest gets them kicked off the platform. And then they're scrambling to find new guests and new bookings.
It's not just that you could get kicked off the platform, but also that your listing could get buried. If you're not constantly paying for ads or boosting your listing, then it's going to get lost in the shuffle, and you're not going to get as many bookings.
So, while it's great to have Airbnb as a platform to list your property, you shouldn't depend on it solely. You should also list your property on other platforms (like VRBO or HomeAway) so that you have a backup plan in case something happens with Airbnb.
You're Not Building Your Own Brand
If you're only depending on Airbnb for your short-term rental business, you're not building your own brand. And what does that mean for you? It means you're not in control.
You're not in control of how people find you, you're not in control of what they see when they find you, and you're not in control of how they book you. And that's a big problem because it means you're completely at the mercy of Airbnb.
If they decide to raise their prices, change their policies, or stop operating in your area, you have no choice but to go along with it. But if you have your own website and booking system, you're in control.
You can set your own prices, showcase your property the way YOU want to, and book guests directly without having to worry about what Airbnb is going to do next. So, if you want to be in control of your short-term rental business, don't depend solely on Airbnb.
Bad Reviews Can Ruin Your Business
When you list your property on Airbnb, you're trusting the platform to do its job and attract guests. But what if Airbnb doesn't fulfill its end of the bargain? What if it doesn't send you any guests at all, or worse, sends guests who trash your property?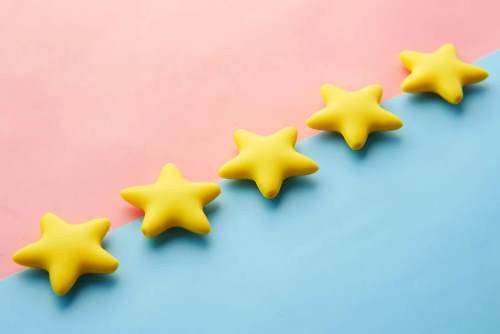 This is a scenario that's all too common for short-term rental owners. And it can have a serious impact on your business. In fact, bad reviews can ruin your business. So, what can you do to protect yourself from bad reviews? The best thing you can do is have a backup plan. Don't rely solely on Airbnb to bring in guests—have a website of your own, or work with a local travel agency to book reservations. This will help ensure that you don't lose any business if Airbnb fails you.
The Algorithm Change
Did you know that Airbnb can change their algorithm at any time and they don't have to tell you? All of your reviews, all of your hard work on your listing, all the time you've spent building up a 5-star reputation—it can all be for nothing if Airbnb decides to change its algorithm.
And when they do, it can be really bad for business. For example, a few years ago they changed the way that their search results were displayed and it had a huge impact on a lot of properties. Overnight, some properties saw their bookings drop by 50% or more.
You're Missing Out on Other Revenue Streams
If you're only using Airbnb, you're missing out on other potential revenue streams. For example, there are other vacation rental sites like VRBO and HomeAway that could bring in guests. And if you're not using a booking site, you're missing out on even more potential guests.
Create Your Own Website
One of the best alternatives to Airbnb is to simply create your own website. Our Canadian development team at BePro Software will help you with:
Property Listings and bookings
Server Hosting (AWS or Google Cloud)
Marketing
Website design and creation
Search Engine Optimization
Our team develops and distributes a property rental management solution known as BePro Listings. With this solution, you can list your inventory and take bookings for your properties. With this approach, you set the rules for how guests will interact with your business.
Never again should your business fall victim to algorithm changes or rules from other companies. With your own website, you manage all communication with your renters.
You might think that managing your own website is difficult. Our team handles the difficult aspects, leaving you with the opportunity to focus on your tenants and properties. Unlike with Airbnb, we will provide you with several marketing options to keep the customers flowing to your properties
5 Great Airbnb Alternatives To Help Diversify Your STR Business
If you're depending solely on Airbnb for your short-term rental business, you're not reaching your full potential. You could be making so much more money if you diversified your listing channels. So why not give it a try? You might be surprised at how much more money you can make.
HomeAway
HomeAway is among the top STR booking sites that are giving Airbnb stiff competition. The site currently has over 2 million property listings in 190 countries. Its model is quite different from Airbnb's as it only allows private vacation STR listings. If your target guests are the more mature generation, it's your best bet to increase your revenue stream.
Expedia
Most hosts rarely think of Expedia when looking for an STR property listing platform. And that makes it a gem among shrewd STR owners because it cuts down the competition. The advantage of using Expedia also includes getting an automatic listing on sites such as Orbitz, Hotels.com, Wotif, Travelocity, and more.
Vrbo
Vacation Rental By Owner (VRBO) is also another great Airbnb alternative for hosts offering private vacation properties and apartments. It's owned by Expedia Group which is the owner of HomeAway. Therefore, making your listing on Vrbo will also put it on HomeAway automatically.
TripAdvisor
TripAdvisor helps STR owners get more business by shedding more light on the feedback and reviews by the travel community. That's why most vacation goers like to search through TripAdvisor first, even before looking at other platforms like Airbnb. Once you list your STR on TripAdvisor, it'll automatically translate the listing into 26 languages while also showing it on other TripAdvisor sites. It's an excellent Airbnb alternative if you're also targeting international vacation travelers.
Homestay
Homestay operates the same way as Airbnb, except that it mainly focuses on STR where the host also stays in the same property. If you have a shared room or private section of your house, you can rent it out to guests with a small budget. It's an excellent platform for hosts just getting started with their STR businesses.
Summing It Up
If you're depending solely on Airbnb for your short-term rental business, you're putting all your eggs in one basket. And we all know what happens when we do that. So, what's the solution?
First, you need to have a diversified marketing strategy that doesn't rely solely on Airbnb. You should also consider working with a professional property management company that can help you navigate the ever-changing landscape of the short-term rental industry.
At the very least, you want to create accounts with more than one STR provider. Ultimately, with your own website, your customers will be able to find your listings and book with you directly. Focus on giving guests the best experiences and comfort, and they'll always look for you without going through the platforms. Contact us today to discuss your options.
Date:
Airbnb Only: Is It Really Worth It for STR Property Owners?
was last modified:
December 2nd, 2022
by