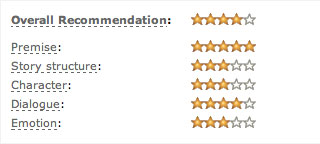 We have been asked many times if we are going to create a commenting system for BePro Listings. The answer is always a short and sweet no. We have integrated BePro Listings into the wordpress infrastructure. So exactly as discussed in our gallery compatible plugins article, we will showcase a few options for enhancing your BePro Listings Review and Commenting experience for FREE
Why not create this feature?
BePro Listings does not lock you into low level inferior features. This is because BePro Listings is tied into the wordpress infrastructure, you can often times use existing, testing, and popular plugin solutions with it. This is a major feature that sets BePro Listings apart from other listings plugins
BePro Listings uses the stock wordpress comment system. There are many plugins available, which extend that stock system, and are solely dedicated to the comment and review process. It would be a major detour from our goals, to focus on this feature. Commenting and reviews are being done by lots of capable companies already.
Comment Plugin Options
Here is a short list of plugins we have tested and verified that they work with BePro Listings. In short, any comment and rating system which takes over the stock wordpress commenting system is compatible. We will try to update this list over time:
Disqus – The Disqus comment system replaces your WordPress comment system with your comments hosted and powered by Disqus.
CONCLUSION
If you are interested in extending your BePro Listings comment and review experience, we don't have one. However, there are many solutions on the market for FREE at wordpress.org. If you know of any compatible plugins then let us know in our Forums or Contact Us
Date:
BePro Listings Compatible Comment Plugins
was last modified:
December 30th, 2013
by