Description
Showcase vehicle listings online with our comprehensive website management solution. Our team will create a vehicle directory for you on our premium website template. We will also host it on our servers and maintain the setup on a yearly basis as part of your subscription.
Unlimited listings for your vehicles and optionally allow users to list their own. Visitors will be able to search through your inventory, and contact the listing owner. This is the ultimate solution for running your own vehicle website online.
Our solution is based on our in-house developed directory management platform called BePro Listings. It's a great solution for creating a car dealer or vehicle inventory website. We created this solution for car dealerships, fleet owners, communities (e.g. enthusiasts), and those looking for a Turo.com alternative.
One major unique feature of this solution, is it's level of configuration to best represent your business. A member of our team will contact you after the purchase, to collect details like the description fields (e.g. ev, hybid, diesel, gas, # of doors) you would like to see on your website.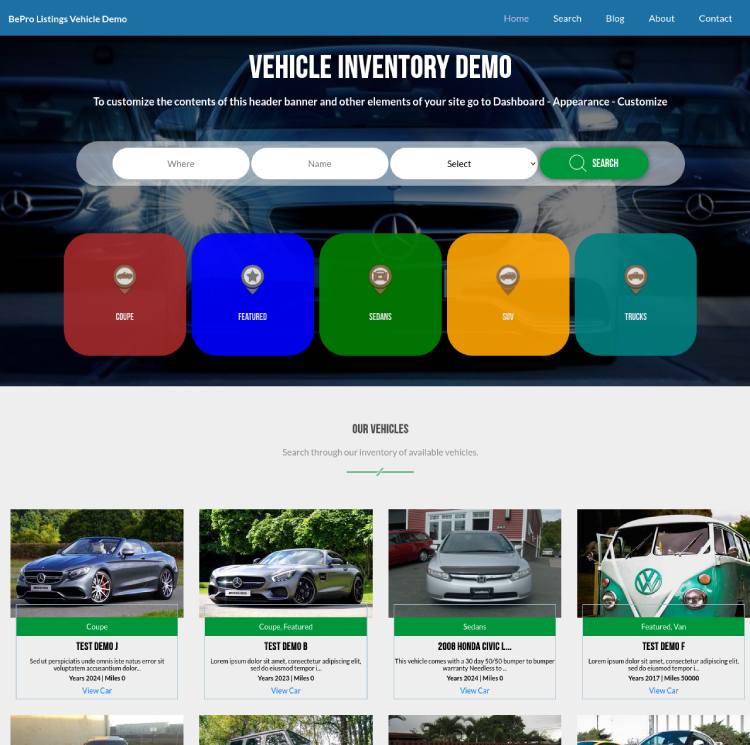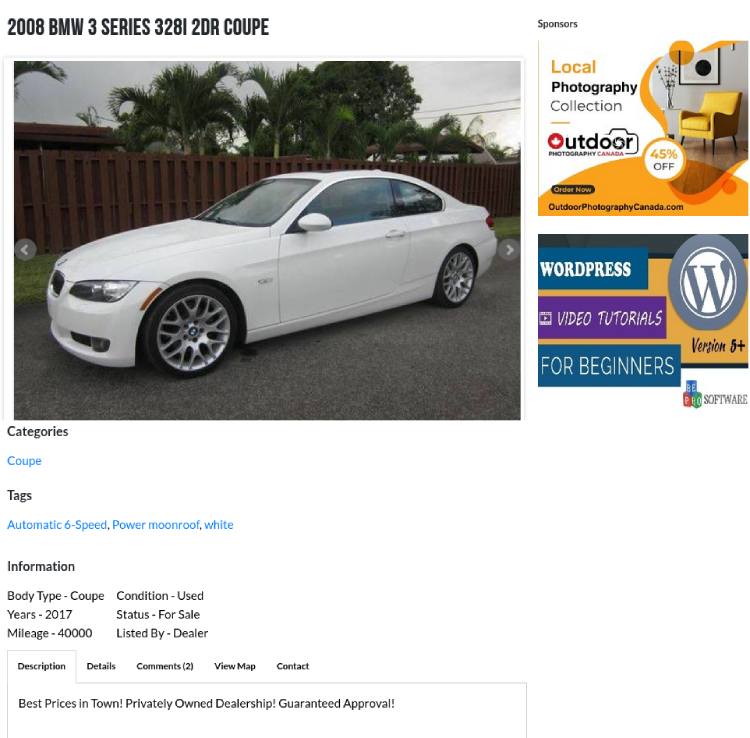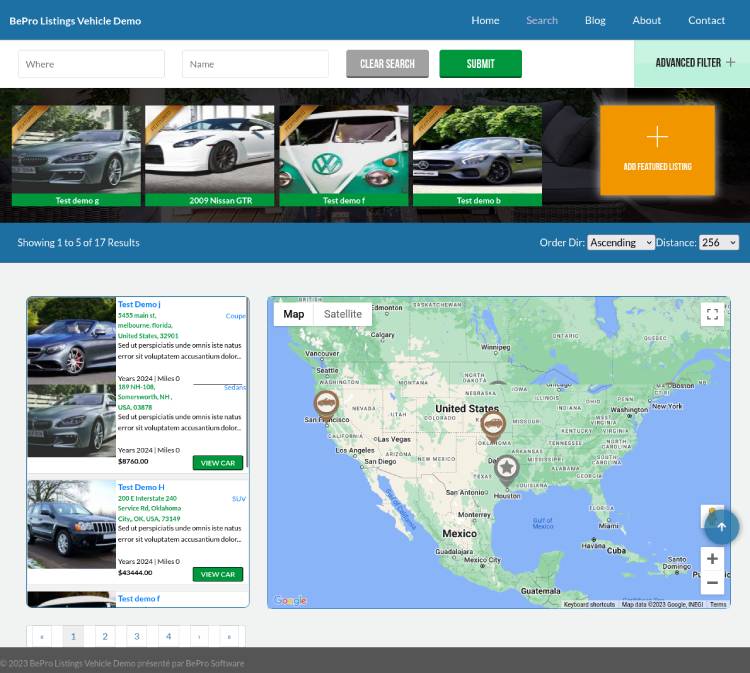 Vehicle Directory Website

Unlimited vehicle listings

Unlimited agent accounts

Premium website template

Logo creation and template customization

Cloud Server Hosting

Email setup

Domain purchase/transfer and configuration

1 Hr consultation / Yr
10 SEO Blog articles / Yr

Support uploading your first 10 Vehicle listings

Newsletter setup

Uptime support including backups

Installation and configuration (including logo integration or creation) **

License and updates for all extensions included in the package

Email marketing setup: newsletter

Email management setup : Unlimited email addresses
HOW IT WORKS
Within 24-48hrs of your purchase, one of our team members will be in contact to collect the following
Your website name (don't have one? We will help you to get one)

Logos and branding (if they exist)

Your existing social profiles

Unlimited custom fields. We help with the first 10


Business and contact details for the website (emails that need to be set up etc)

Any questions or concerns you may have
Then the development begins
Server setup
Website development
Website configuration
Social media creation and connection (2 accounts)
Newsletter account setup and management
Client team video onboarding sessions
Once your website is setup and running, you are then charged yearly for, the server, software licenses, and maintenance. We also offer other marketing services, for those who are interested in super charging their marketing strategy.
YOUR SUBSCRIPTION

You will notice that your initial purchase price is more than your yearly renewal payment. That's because your initial purchase price includes the creation of the directory website. After installation and configuration, we provide a yearly service that includes all other services listed above.
After purchase, a project manager from our team will contact you within 48hrs to start the onboarding process. Once all required information is received, it takes approximately 5 business days to deliver your custom website.
As the website is being developed, your project manager will be available to answer any questions and update you on the progress.
We Do The Tech Stuff, So You Can Do Business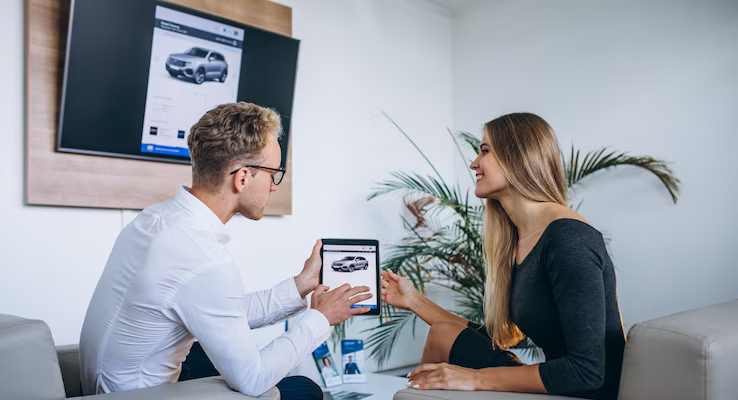 WHAT TO EXPECT?
Our BePro Listings platform provides Mapbox, Google Maps, Front end Submission, and much more. It allows users to search and filter information that either you or visitors submit. This package focuses the website experience on vehicle specifications and details. Features you can anticipate include, reviews, contact forms, bookings, and so much more.
Our directory listings platform provides a range of features, including:
Unlimited Listings (mileage, location, color, etc)

Front-end upload of VEHICLE details

Search and filter by # of rooms and # of baths

Admin management of all listing details

Ability to update heading on the item details page

Products with the status of sold have a sold banner

Listing details (#beds and #baths)

CSV Upload
SUMMARY
This package adds everything you need to feature vehicle-specific information on your website. Like our other packages, it utilizes our BePro Listings platform capabilities in various ways. The result is a vehicles focused search and listings experience.
EXTENSIONS INCLUDED IN THIS PACKAGE
Your visitors will search, filter, and navigate vehicle listings that are stored on your website. Each listing will allow you to categorize it, add gallery images, add content and add vehicle details. Features added to this package include
Premium Directory Theme

Form Builder – Customize the information on your listings
Bookings – Allow users to create bookings for your vehicles

BePro Cart – Facilitates Payments through PayPal

BePro Cart Stripe – Facilitates Payments through Stripe

BePro Email – Receive notification of messages

BePro Listings Contact – Allow users to contact you about vehicles
MORE EXTENSIONS
We can accommodate a range of other features like charging users for posting listings on your website. If the package described above isn't exactly what you are looking for, consider reaching out to us today for a custom solution built on our BePro Listings Vehicles platform
CANCELLATION
Many of our customers manage their BePro Listings Vehicles installations on their own. We sell the software licenses separately. At any point in time, you can cancel your subscription and request a copy of your database which you can use to rebuild your website on any server hosting.
CONCLUSION
BePro Listings is the best car listings website solution. Since it's built on the foundation of BePro Listings, it will continue to benefit from the Directory Listings features of that plugin. We have many add-ons that work this way, forcing the upkeep and improvement to BePro Listings. This guarantees a great experience for you and your customers. It also guarantees that your website will last the test of time
Date:
Vehicle Inventory Website
was last modified:
September 23rd, 2023
by